Esta página no está disponible en español.
Influencing America... The 25 Most Influential Hispanics in America
Influencing America
Hispanics aren't just in the mainstream, they're shaping it
By GUY GARCIA
August 13, 2005
Copyright © 2005 Time Inc. All rights reserved.
TIME MAGAZINE
In the blockbuster comedy Anchorman, a local TV news team led by Will Farrell has a West Side Story-style showdown with a rival news crew in an empty parking lot. Suddenly maracas and mariachi horns announce the arrival of yet another posse. As the Spanish language news team storms in waving machetes and whips, somebody remarks, "Well, it looks like we got ourselves a bi-lingual bloodfest."
The scene is played strictly for laughs, but the social awareness it draws upon is no joke. In Anchorman, as in real life, Spanish language TV is a force to be reckoned with, and its inclusion in a mainstream comedy film is a clear signal of its arrival as a player in American media. It is also a subtle reminder that the United States is in the midst of a socio-cultural shift that goes far beyond the fact that Univision, Telemundo, and other foreign language networks like them, have entered the national consciousness.
Only a decade ago it seemed that Hispanics in the United States would be doomed to perpetual marginalization. Latinos lagged behind whites, African Americans and Asians in income, buying power, education and health. Their image in the media–if it appeared at all–was generally relegated to gardeners, maids and barrio gangsters. When sales of salsa overtook ketchup in the early 1990s only Heinz seemed to care. Then came Ricky Martin and his bilingual anthem to "Living La Vida Loca." The song redefined urban pop and Latinos, almost overnight, became cool.
But it was the economic and demographic bombshell ticking under the pop culture surface that would bring the deepest change. When the 2000 U.S. census made it clear that Hispanics were poised to become the nation's largest minority, Latinos were thrust into the zeitgeist-visible, indelible, inevitable. The news that the buying power of Hispanics is overtaking that of African Americans and is growing faster than non-Hispanics has sparked a scramble by corporations to understand this huge lucrative market in its midst. The new color of money is brown, black, red, yellow and white. The U.S. consumer economy, in other words, is multicultural-and Latinos, for the first time, are leading the way.
Latinos have not just joined the mainstream; they are helping to define it. The prospect of a Latino U.S. President before the end of the century no longer seems farfetched. In fact, in a survey of Latinos for TIME, 54% of respondents said they believed "a Latino or Hispanic will be nominated for president or vice-president in 2012."
Which is not to say that Latinos no longer face prejudice and enormous social and economic hurdles. Nearly a quarter of all Latinos live in poverty; the high school drop out rate for Latino youths between the ages of 16 and 19 is 21%–more than triple that of non-Hispanic whites. Neo-nativists like Pat Buchannan and Samuel Huntington still argue that the "tsunami" of non-English speakers from Latin America will destroy everything that America stands for. Never mind that most Hispanics are religious, family-centric, enterprising and patriotic. In the TIME poll, 72% said they considered moral issues such as abortion and issues of faith important or very important. This year the government announced that undocumented workers were pouring billions into Social Security and Medicare for benefits that they would never be allowed to claim. Of the 27,000 troops serving in the US armed forces who are not US citizens, a large percentage are from Mexico and the rest of Latin America.
But the greatest argument against inflammatory xenophobes may come from economic trends that will shape the future of Mexico-U.S. relations. Experts point out that Mexico's population growth rate has plunged by more than 50 % during the last five decades, which will probably lead to rising incomes and demand for workers inside of Mexico. Already the percentage of first-generation immigrants in the total US Hispanic population is expected to drop from 40 % in 2000 to closer to a third by 2020, a decline of nearly 20 %. In other words, the forces that have driven emigration from Mexico-and the social pressures they have spawned in the US-may be on the verge of reversing themselves.
Latinos are comprised of many races and nationalities, speak several languages and span the socio-economic spectrum. They can be undocumented immigrants or descendents of families that were on American soil before founding of the republic. Their diversity binds them to each other and to all other Americans. The dreams of the old and new immigrants overlap and mirror each other, offering up myriad reflections of a mutually imagined America. When Christopher Columbus set foot on the shores of the New World, he described the natives as "young...well made with fine shapes and faces...Some paint themselves with black...others with white, others with red, and others with such colors as they can find." Columbus could have hardly foreseen that more than five hundred years later his description of Americans as a multicolored tribe inventing their identity from a dazzling palette of countless hues would ring uncannily true.
Guy Garcia is the author of "Skin Deep and The New Mainstream: How the Multicultural Consumer is Transforming American Business".
The 25 Most Influential Hispanics in America
From music to politics to business, Hispanics are remaking America. TIME presents 25 titans leading the Latino charge into the 21st century
August 13, 2005
Copyright © 2005 Time Inc. All rights reserved.
TIME MAGAZINE
Spanish has become the U.S.'s de facto second language, Nuevo Latino has taken its rightful place in haute cuisine, the sounds of rock en Español and reggaeton have filtered up the charts, and Latinos not only star on but own and manage major league baseball teams. But like any immigrant group that has shaped mainstream U.S. culture before fully asserting its economic or political power, the nation's 41.3 million Hispanics are just getting warmed up. While they command nearly $600 billion in buying power, they are only starting to attract the marketing attention on Madison Avenue that they merit, and their political clout similarly lags behind their sheer numbers. The country's largest ethnic minority, Hispanics promise to help remake America in the 21st century as vitally as African Americans did in the 20th.
Still, perhaps more than any of their immigrant predecessors, Hispanics defy easy categorization. Mexican Americans, Cuban Americans and Argentine Americans may all speak the same language, but many wouldn't dream of standing under the same cultural umbrella. A fair number of U.S.-born Hispanics don't speak Spanish, and many others have little or no European blood. Indeed, the category Hispanic is a gringo construct–first used by the U.S. Census Bureau in 1980–and the only one based on culture and language instead of race. That dubious distinction frustrates some Hispanics, who believe they belong to a separate race, the product of an epic Latin American miscegenation of Iberian, Native American and African heritage. A growing number, especially in California and the Northeast, prefer the term Latino. But in a Time poll of Hispanic adults, 42% said they choose to be called Hispanic, only 17% said Latino and 34% had no particular preference. Such a wide array of opinions and agendas is reflected in Time's list of the nation's 25 most influential Hispanics, who range from celebrities like J. Lo and Los Angeles Mayor Antonio Villaraigosa to the lesser-known labor activist Pablo Alvarado and art curator Mari Carmen Ram"rez. She says her job is to be an evangelist for Latino culture. With these 24 powerful Hispanics at her side, no wonder word is spreading fast.
Alberto Gonzales
Mel Martinez
Lionel Sosa
Antonio Gonzalez
Antonio Villaraigosa
Cristina Saralegui
Gustavo Santaolalla
Robert Rodriguez
Alisa Valdes-Rodriguez
Anthony Romero
The Champion Of Civil Rights
By TA-NEHISI PAUL COATES
August 13, 2005
Copyright © 2005. All rights reserved.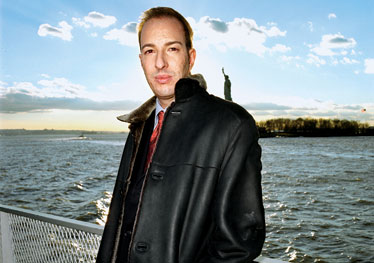 When Anthony Romero took over the A.C.L.U., he was charged with bringing the venerable civil-liberties group into the 21st century. His first day was Sept. 4, 2001. A week later, his first objective had been accomplished. "I thought I'd have to explore new cutting-edge issues and new frontiers," says Romero. "But after 9/11, civil liberties were salient again. I didn't have to make us contemporary." Romero, 40, the A.C.L.U.'s first Hispanic–and also its first openly gay–executive director, was raised in housing projects in the Bronx, N.Y. Despite being U.S. citizens, his Puerto Rican parents labored under the sort of stigma illegal immigrants often face. In an era in which many immigrants feel besieged by the Patriot Act, Romero says his background gives him a special empathy. "We bring who we are to our job," he says. "When you've seen prejudice, you understand that we aren't finished, that we're still perfecting this American experiment." These days it's Romero who's experimenting. He's intentionally courting unconventional allies in hopes of broadening the civil-liberties debate. He has hired deposed Georgia Congressman Bob Barr as a consultant–the same Bob Barr who co-authored the Defense of Marriage Act. In March the A.C.L.U. joined with the conservative Americans for Tax Reform, among others, to support the launch of a bipartisan effort to lobby for curbs on the Patriot Act. "Civil liberties are not the property of the liberal wing of the Democratic Party," says Romero. "Or the right wing of the Republican Party."
Arturo Moreno
George Lopez
Jennifer Lopez: The Diva from the Block
By JOSH TYRANGIEL
August 13, 2005
Copyright © 2005. All rights reserved.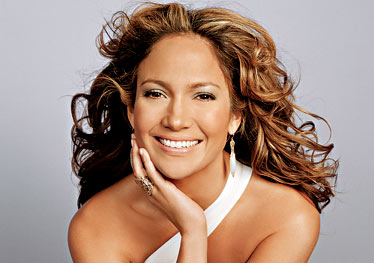 Even if we count only her performances in Selena and Out of Sight (and absolve her of her contributions to Anaconda and Gigli), Jennifer Lopez doesn't really belong on a list of America's greatest actresses. And now that she's married to fellow Boricua Marc Anthony, she can't even claim to be the best singer in her own house. But J. Lo's place on a list of most influential Hispanics is a no-brainer. Why? Because over a decade ago, she was an anonymous background dancer on the second-rated sketch-comedy show. Today she's known by two syllables. That's one less than Madonna, and, yes, Lopez is probably counting.
Ambition is what makes America move–and what makes Hispanics move to America. As the Bronx-born daughter of Puerto Rican immigrants, Lopez, 36, has an outsider's hunger and a native's assumption of infinite possibility. She works hard and dreams big. In 2001 she became the first actress to have a movie (The Wedding Planner) and an album (J. Lo) top the charts in the same week. Now there are clothing lines (JLO by Jennifer Lopez and the newly launched Sweetface) and fragrances (Glow, Still), which together brought in more than $300 million in revenue in 2004, making her the 19th richest person under 40, according to Fortune magazine.
Lopez's lunge for icon status has not always been graceful. Her movie choices are sometimes bizarre, and her string of boyfriends (P. Diddy), husbands (remember Cris Judd?) and near husbands (Ben Affleck) has made her the butt of jokes. Speaking of which, Lopez is famed for her callipygousness, but less so for the humor with which she embraces the public discussion of her curves. (She once described her backside as "two potatoes on sticks.") Lopez speaks of her shape as a cultural legacy–and one she's quite proud of. She may want to rule the world, but, like the lady says, at least in some ways she's still Jenny from the block.
Jorge Perez
Mari Carmen Ramirez
Narciso Rodriguez
Aida Giachello
The Health Crusader
By WENDY COLE
August 13, 2005
Copyright © 2005. All rights reserved.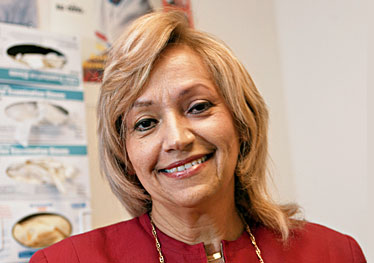 Latinos are three times as likely as non-Hispanic whites to suffer from potentially life-threatening diabetes. They are far more likely to be plagued by asthma and hypertension too. While politicians may pay lip service to the injustice and dangers of such disparities, Aida Giachello, 59, has rolled up her sleeves to take these scourges head on. She founded the Midwest Latino Health Research, Training and Policy Center at the University of Illinois at Chicago 12 years ago. The center has since become a national model for engaging community leaders, rather than outside "experts," in collecting data, assessing medical needs and developing plans for combatting health problems that disproportionately affect Latinos.
Among its programs are three diabetes-focused self-care centers in struggling Chicago neighborhoods, each serving roughly a thousand residents a month, many of them undocumented and uninsured. Giachello, a University of Chicagoneducated sociologist and former social worker, has made the training of researchers, physicians and nurses a priority. "There are cultural elements to providing care that even top non-Hispanic students don't understand," she says. For example, she explains, many clinicians are ignorant about the widespread use of faith healers, herbal concoctions and other home remedies among Hispanics and so don't always know the relevant questions to ask during medical assessments. "A lot of what we do comes down to building trust," says Giachello, who grew up in Puerto Rico. "We have a lot of work to do."
Bill Richardson
Jorge Ramos
Pablo Alvarado
Mario Molina
Jose Gomez
Salma Hayek
Sara Martinez Tucker
Ysrael Seinuk
TIME Poll of U.S. Hispanics
Inside America's Largest Minority
August 13, 2005
Copyright © 2005 TIME. All rights reserved.
Origins And Immigration
Today Hispanics are 14% of the U.S. population. About half were born outside the U.S., but most want to blend into American society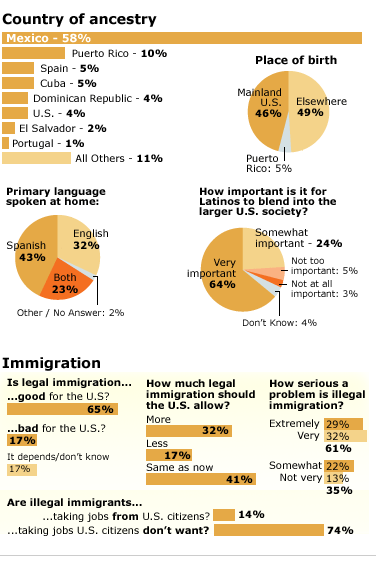 Politics And Issues
Hispanics tend to be Democrats, but President Bush grabbed a significant share of their votes in 2004. Education and jobs are top concerns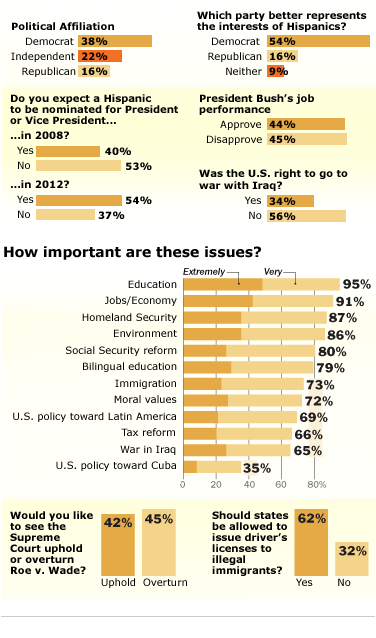 ---